The difference between slot availability and time picker
Slot availability: The services providers can add time slots for their working routine. You can add time slots as per your availability. LONCANI allows the users to add different time slots in weekdays. You can add your own time slot schedule for your convenience. It will make your work blow and bookings adequate to your availability.
Whenever you add a slot, it makes easier for customer to pick a proper time and date. It is also beneficial for you. You can customize the slots according to your on or off routines. It allows you to reduce booking cancellation. Isn't great?
How customers see time slots.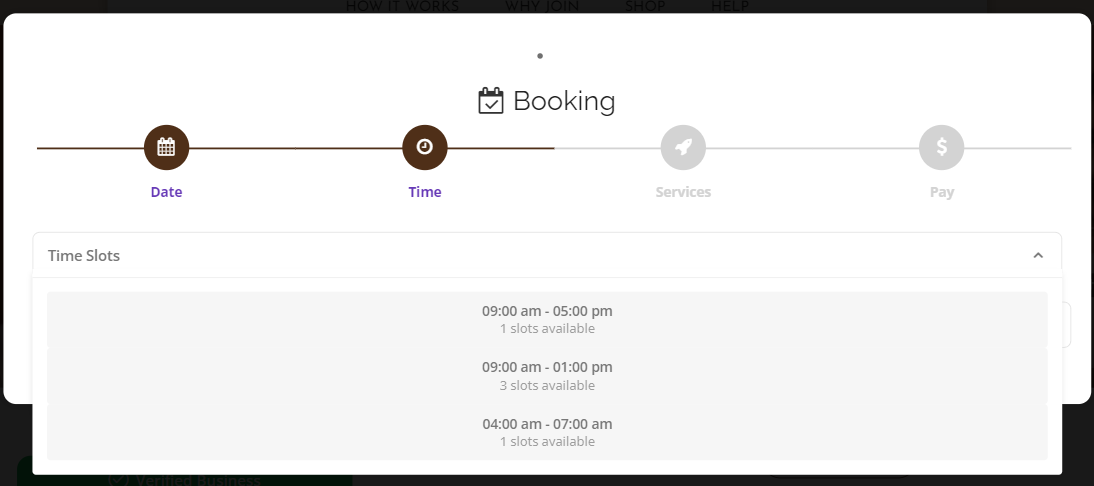 2) Not time slot added=Time picker:
In listing for customer
Both setting view for customer