We would like you to be satisfied with your purchase, If it's not the case, you have the option to return the products.
You can request a refund when your order has been marked as completed. Note that each vendor has its own return and refund policies that LONCANI we will follow to process your refund request.
Warranty option for each item
Based on the settings applied by the admin and vendor, customers get to enjoy the RMA facility while buying their favourite products. Certain options are set as default for the customers. And for other options, they can choose their suitable warranty duration for an extra cost set by the vendors.
Here, for the customers, the warranty period is fixed for the 'Warranty Included' warranty type as seen below.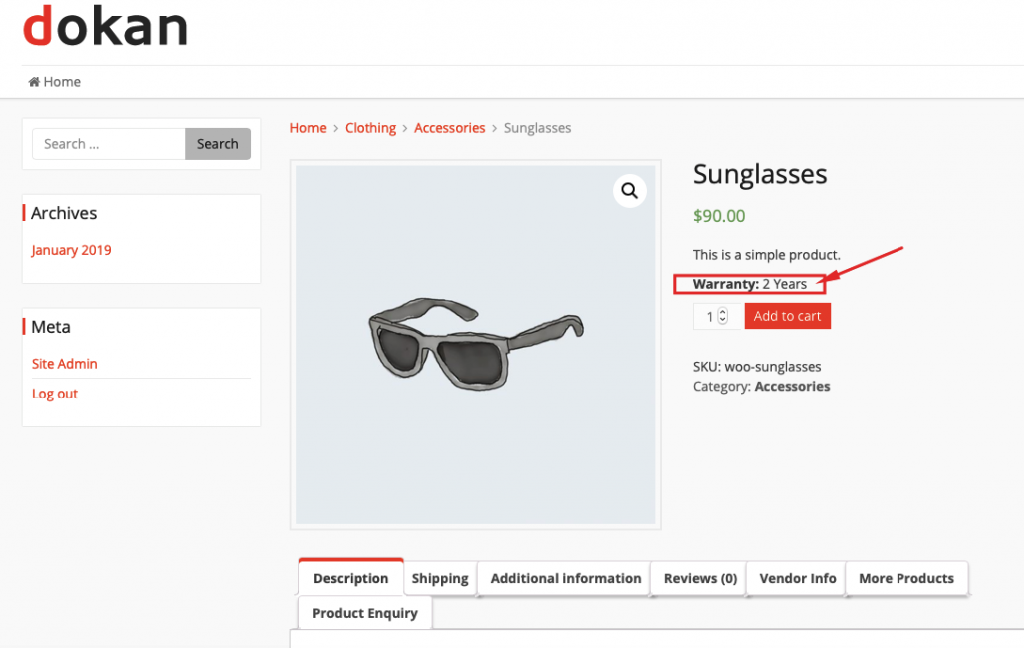 As for the 'Warranty as Add-on' warranty type, the customers get to choose the provided warranty duration for some extra cost set by the vendors.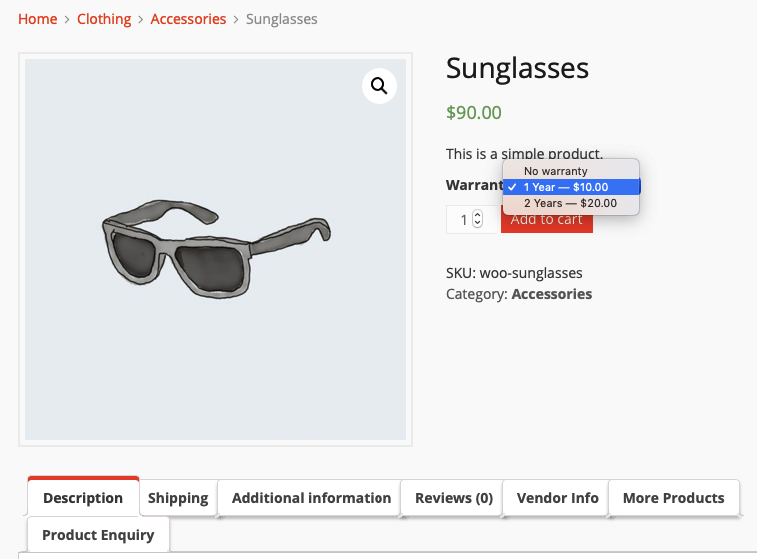 Requesting a Warranty
Once the product is bought by a customer, based on the RMA setting adjusted by the admin and vendor, the customer can request for the replacement of the bought product, full or partial refund or request for Refund as store credit.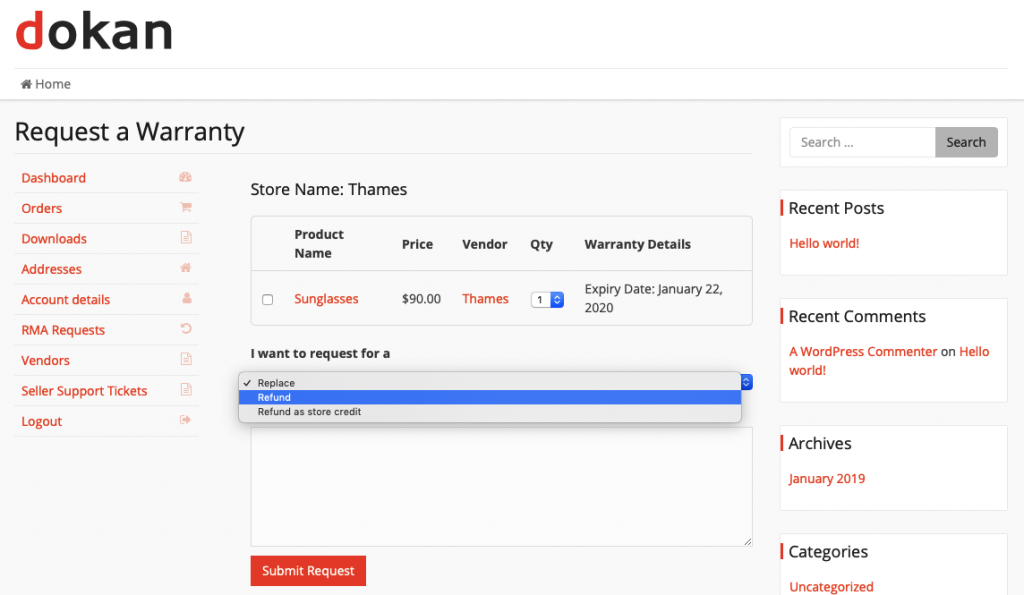 Hope this doc about Return and Warranty Request was helpful. If you have any other queries regarding this module then feel free to contact our support team.