We know that in the beauty care industry, products are sold and resold by many brands. And those brands use distributors as channels to sell. You might be a distributor of e.g Xpression. Below is how to add a brand for each product listed on LONCANI.
As a vendor, you can only set brands from a list of already created brands by the LONCANI. If a brand is missing on the list, please, send us by
[email protected]
the brand you want to add. We will do it for you.
Adding Brand for a New Product
As a vendor, to set brands for a product you have to go to his/her Dashboard > Products.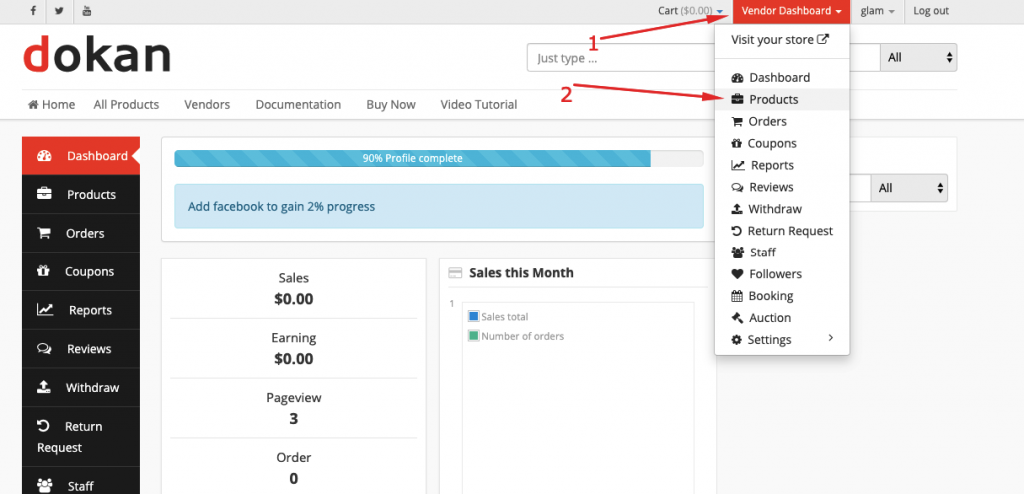 Next, click on add new product: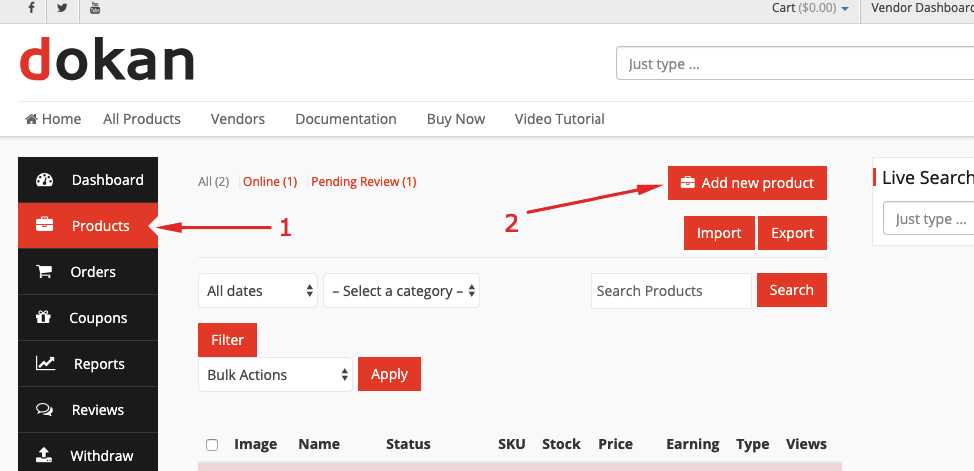 Then, you will get the options to add brand with all other options while creating a product.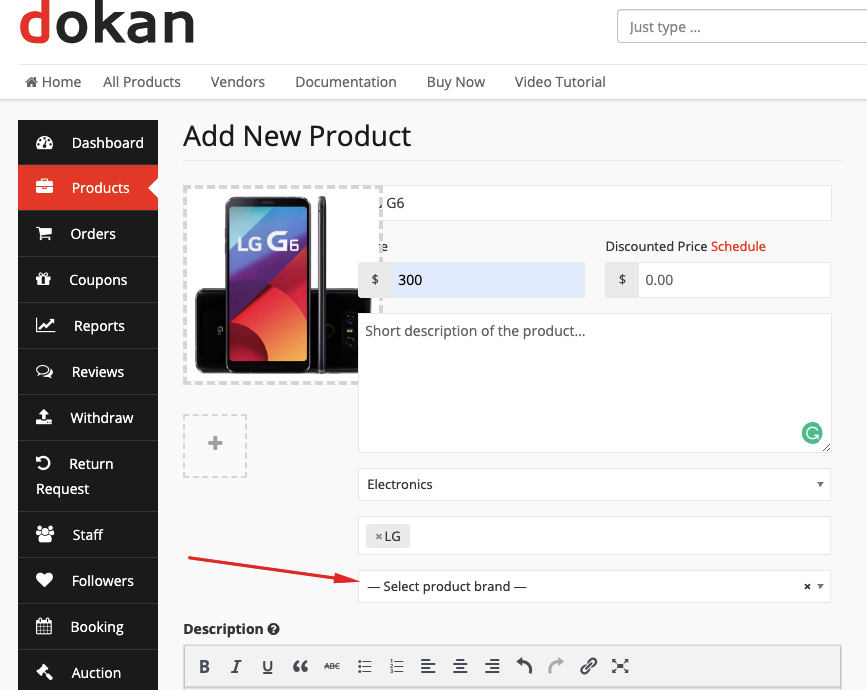 Select the Brand name from the dropdown menu: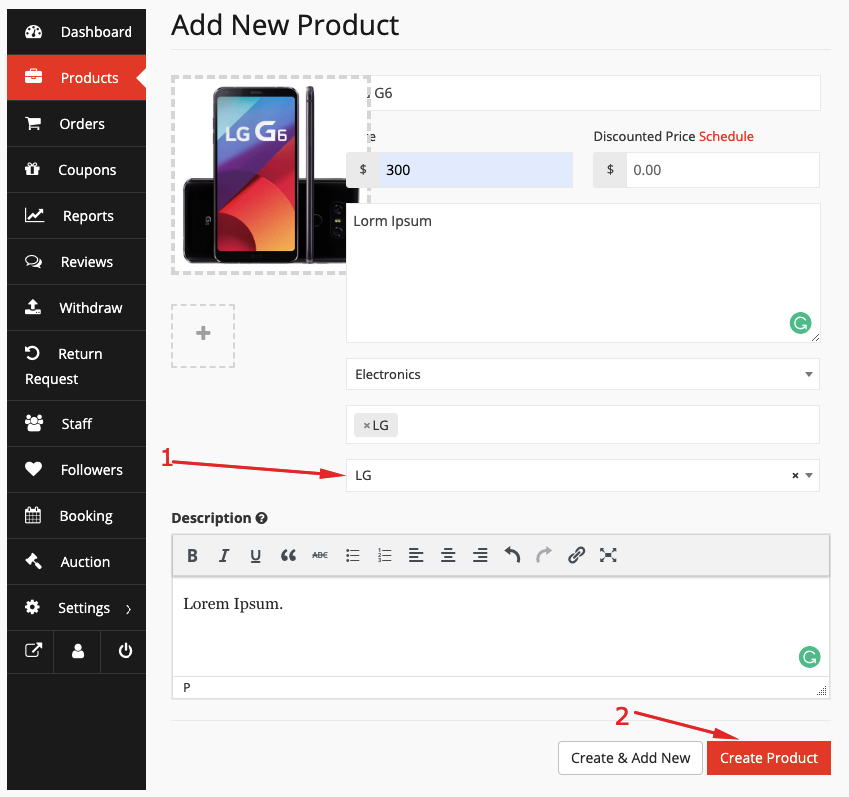 Finally, hit the "Create Product" button to finish adding the brand.
Adding Brand for an Existing Product
To add brand for an already existing product, go to your products > select the edit option from a product by hovering the mouse pointer on it.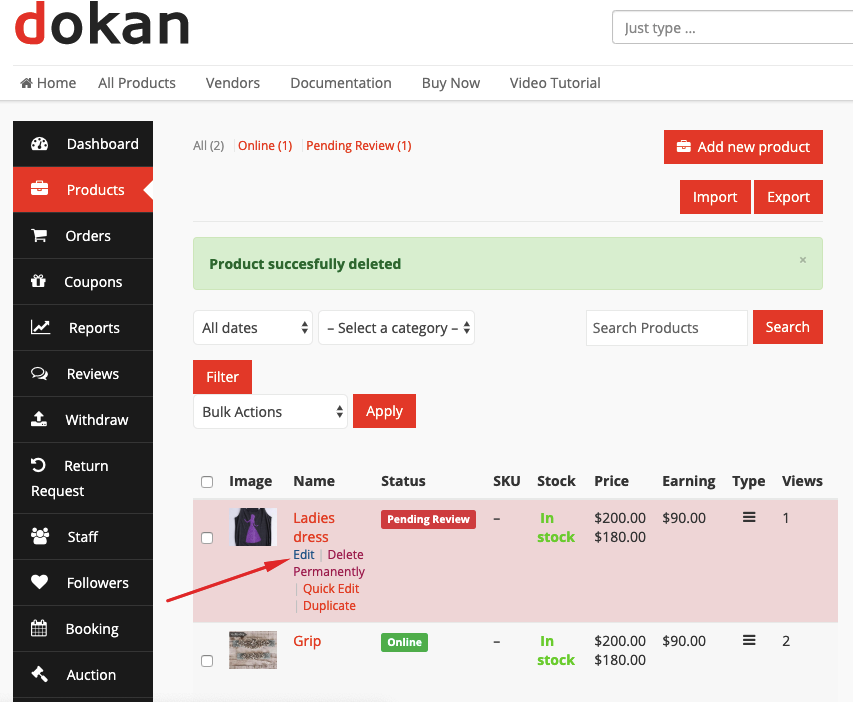 After that, scroll down to get to the Brand option: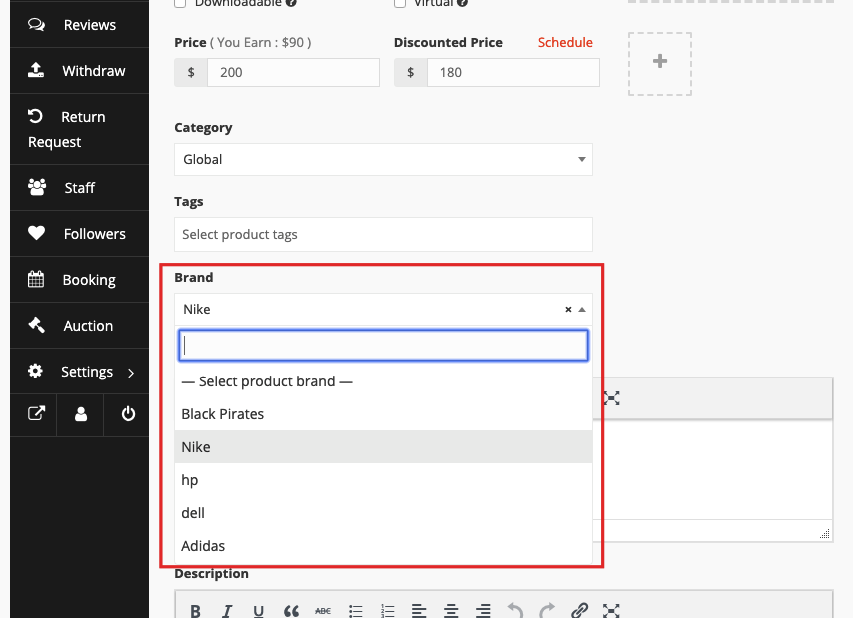 Now, select the brand for your product and click the Save Product button.